Property Management
HPS is based in Benahavís on the Costa del Sol close to Marbella and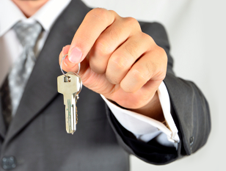 Estepona. We have been established for almost 20 years in Southern
Spain and have experience in caring for apartments, townhouses and
villas in Marbella, Sierra Blanca, Puerto Banus, Nueva Andalucía,
Benahavís, Guadalmina, and Estepona,. Below are some of the
services which we can offer under our management package.
Click here for our Client Information Pack in pdf format.
We pride ourselves on traditional values of personal service. Our
experienced bilingual staff have been successfully managing villas,
houses and apartments for many years. We also offer help and advice
on owning a property in Spain. See our two-part article published in
Sur in English(1) and Sur in English (2) in October 2010
Property Management Services
Security: Our experienced tradesmen carry out an internal and external security and maintenance inspection weekly and are able to administer immediate "first aid" to resolve emergencies. Our inspectors check that appliances are working, including the toilets and waste systems, and we check for leaks, storm damage and any pest infestation.
Keyholding: Secure holding of your property keys.
Emergencies: We are contactable in person on a 24-hour-a-day basis
Snagging Inspections: When buying your Spanish property, it is important to ensure that the final finish meets the standard promised by promoters in their sales brochures.
Insurance: We are able to arrange property and other insurances at competitive rates with a local company.
Incoming Owners and Guests: We will ensure that when you arrive all the appliances have been turned on including hot water, fridge freezer etc.
Information Service: Prior to and during your stay, we can supply you and your guests with the latest information on local events and places of interest to visit.
Office Facilities: You and your guests are able to receive faxes and E-Mails at our offices.
Representation: We can help you in dealing with local utilities and other suppliers.
Interior Furnishing and Design: We will be pleased to recommended suppliers who will offer furnishing and decorating services for your home.
Postal Collection: We will collect post on your behalf and forward it to your home address if requested.
Special Occasions: We will arrange flowers, gifts or special events to make your stay memorable and will be pleased to make reservations for you at restaurants, the theatre, for shows or for sporting events.
Please contact our Customer Service Director, Beverley Stonehewer, for full details of our Property Management and Rental Services. She will be pleased to arrange a meeting either at our San Pedro office or on site (info@hpssl.com).
Property Maintenance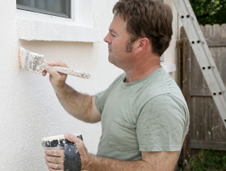 Our team of experienced and qualified tradesmen will attend your
property. Whether this is for general maintenance, decorating or home
improvements, our staff are always on hand. Should you need any
repairs in an emergency, we can be reached on our 24-hour customer
helpline in order to make the necessary arrangements.
Where specialist expertise is required, our bilingual staff will supervise
local technicians. We pride ourselves on traditional values of personal
service and we have been successfully maintaining villas, houses and
apartments for almost twenty years. Click here for
Client Information Pack in pdf format.
Electricians: Fully qualified for all installation and maintenance work.
Plumbers: Trained in all aspects of water supplies and repairs, solar panels and heat pumps.
Painters and Decorators: From complete urbanizations to smaller projects, internal and external, including all the latest techniques of decorative finishes.
General maintenance and building work: Carried out under the direction of our Maintenance Manager.
Swimming pool maintenance: General pool maintenance as well as servicing/updating pool equipment and pool doctor service.
Air conditioning and heating services: Installed and maintained.
Security systems: Installed and maintained.
Gardening: Including landscaping, tree surgery and palm cutting.
Housekeeping and Cleaning Services: Available seven days a week and carried out to our Gold Standard.
You can download our Client Information Pack (in pdf format).
Please contact our Property Manager, Jamie Stonehewer, for a competitive quote on all maintenance. He will be pleased to arrange a meeting either on site or at our office (maintenance@hpssl.com).